Introduction
A new year just rolled in and Rory is intent on picking up a new hobby that his holistic health will thank him for. He has a few things on his list and it would be great if he could fit them all in one. He wants something that engages the mind and body and one that he can continue to work into when he gets older. And it has to let him experience the outdoors and meet new friends. After a bit of deliberation, he decided that golf fits the bill! Let's start to find out the TaylorMade Distance Plus Golf Ball Review to help Rory.
The TaylorMade Distance Plus Golf Ball Review
Well, first things first, Rory needs a golf ball. In this article, we'll help Rory decide if the TaylorMade Distance Plus Golf Ball would be a good match for him by discussing all its features and some insights to help him make a sound choice. There are tons of brands out there and it's important to know what you're getting into. This rings true even to beginners, amateurs or professionals wanting to rethink their brand or gear.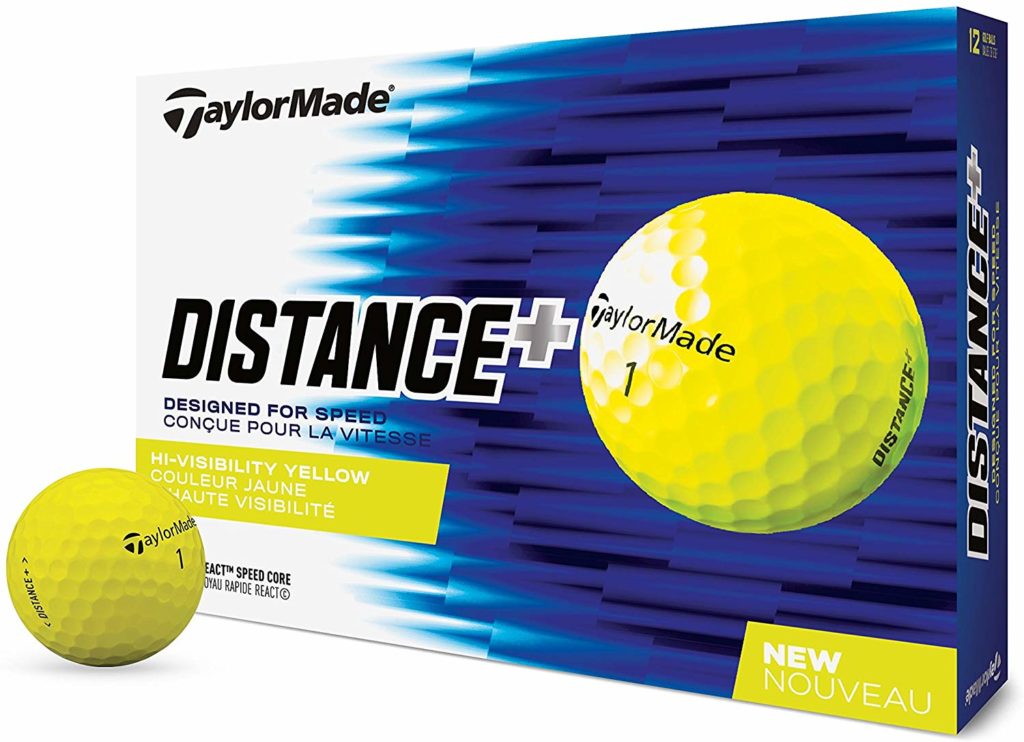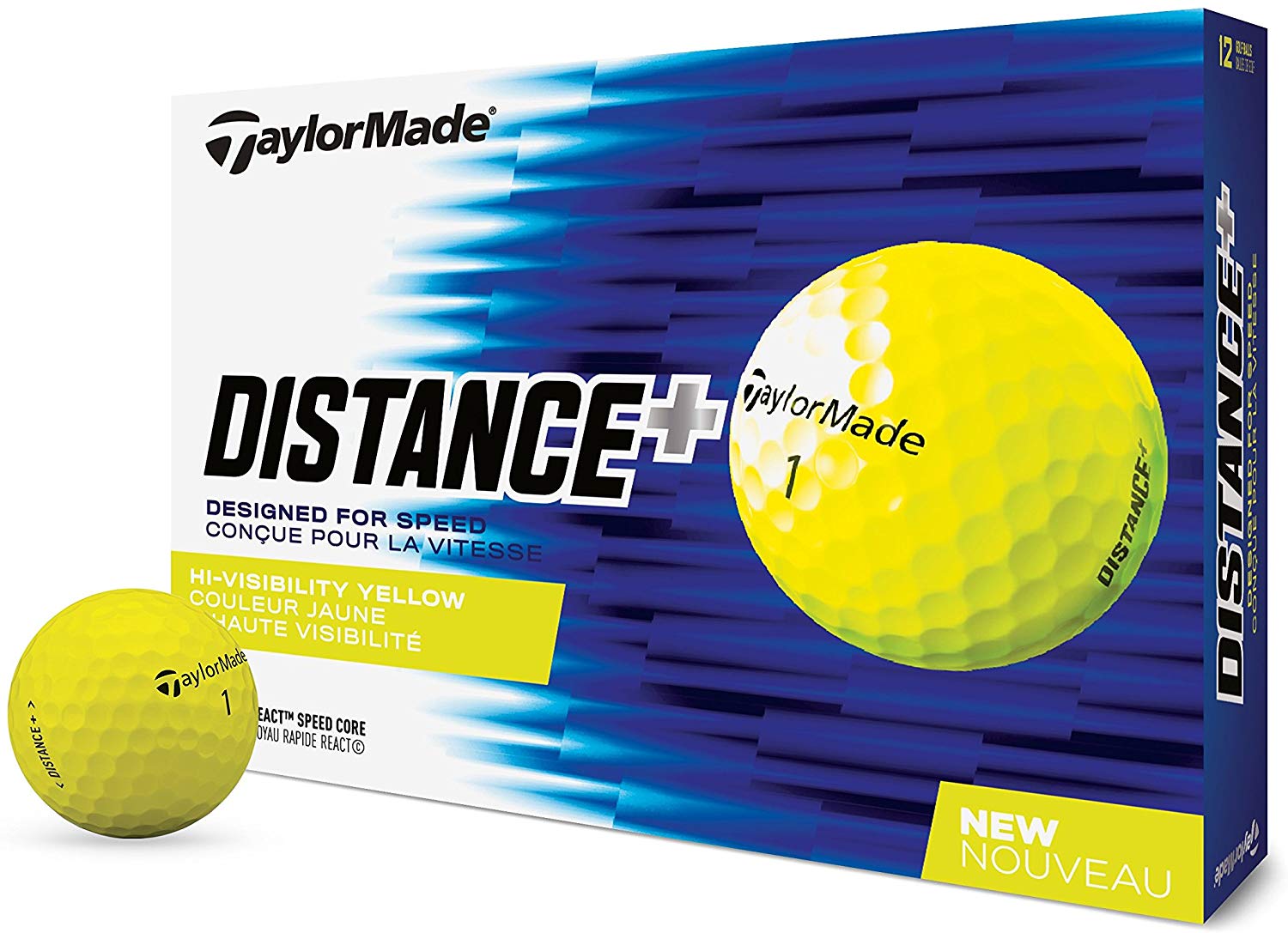 The Core
The TaylorMade Distance Plus Golf Ball is a 2-piece construction. Two-piece golf balls are made for distance. They are also known for being durable. They also offer lower and less side-spin which translates to straighter shots. Due to these qualities, 2-piece golf balls are often the go-to ball for beginners like Rory. Things are looking up so far for this ball!
The Cover
This golf ball features TaylorMade's own Iothane cover for an enhanced feel. It also makes the ball durable and resilient. As long as Rory does not lose his balls, they are going to be around for most of his beginner golfing experience. That means not having to spend a lot on gear early on in his budding career in case he has commitment issues and wants out sooner than imagined.
Compression
It has a 60 golf ball compression. The compression commonly available in the low category is 80. The higher the compression a ball has, the greater the control it gives. But greater control requires solid and fast swings which Rory may not have at this point just yet while he is still trying to get to know the ropes (or the club… and the ball). This makes the TaylorMade Distance Plus Golf Ball an excellent partner for Rory as he tries to perfect his swings.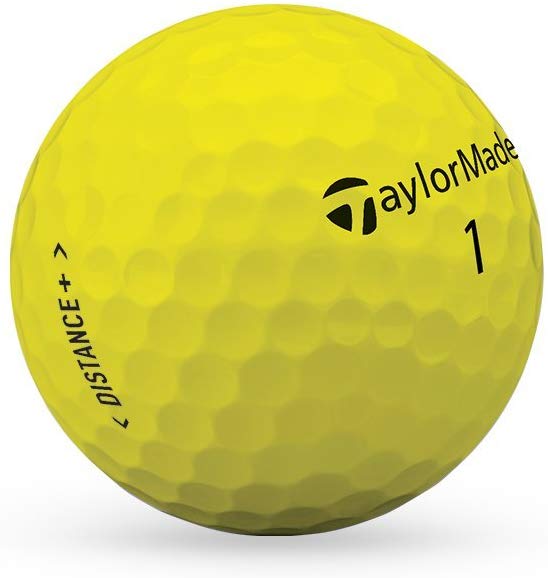 Air resistance
Are you still thinking it is too long a shot? The TaylorMade Distance Plus Golf Ball has 342 dimples to minimize air resistance which contributes to its high-velocity performance to deliver those long-distance shots. It sure does lend some superpowers!
Price
It is one of the most reasonably priced golf balls out there. For less than $20.00 you can already get yourself a dozen. That's a lot of balls to practice on without compromising much on the quality.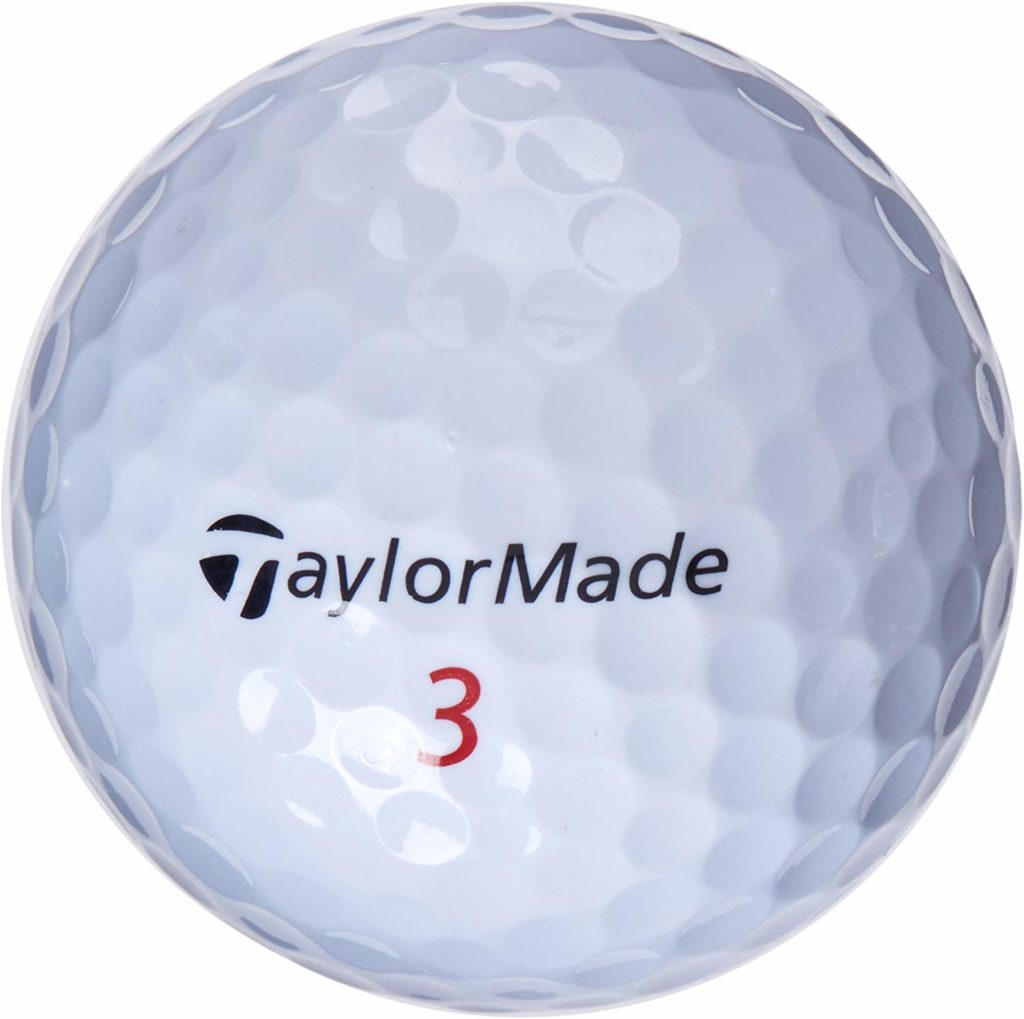 And for a lot of beginners, more often than not, golf balls could end up in the water, in the bushes, or sucked into the void or a wormhole to oblivion. It would be a shame to get one of those Titleist ProV1s sucked into one of those wormholes. They're not cheap and the aliens never send them back.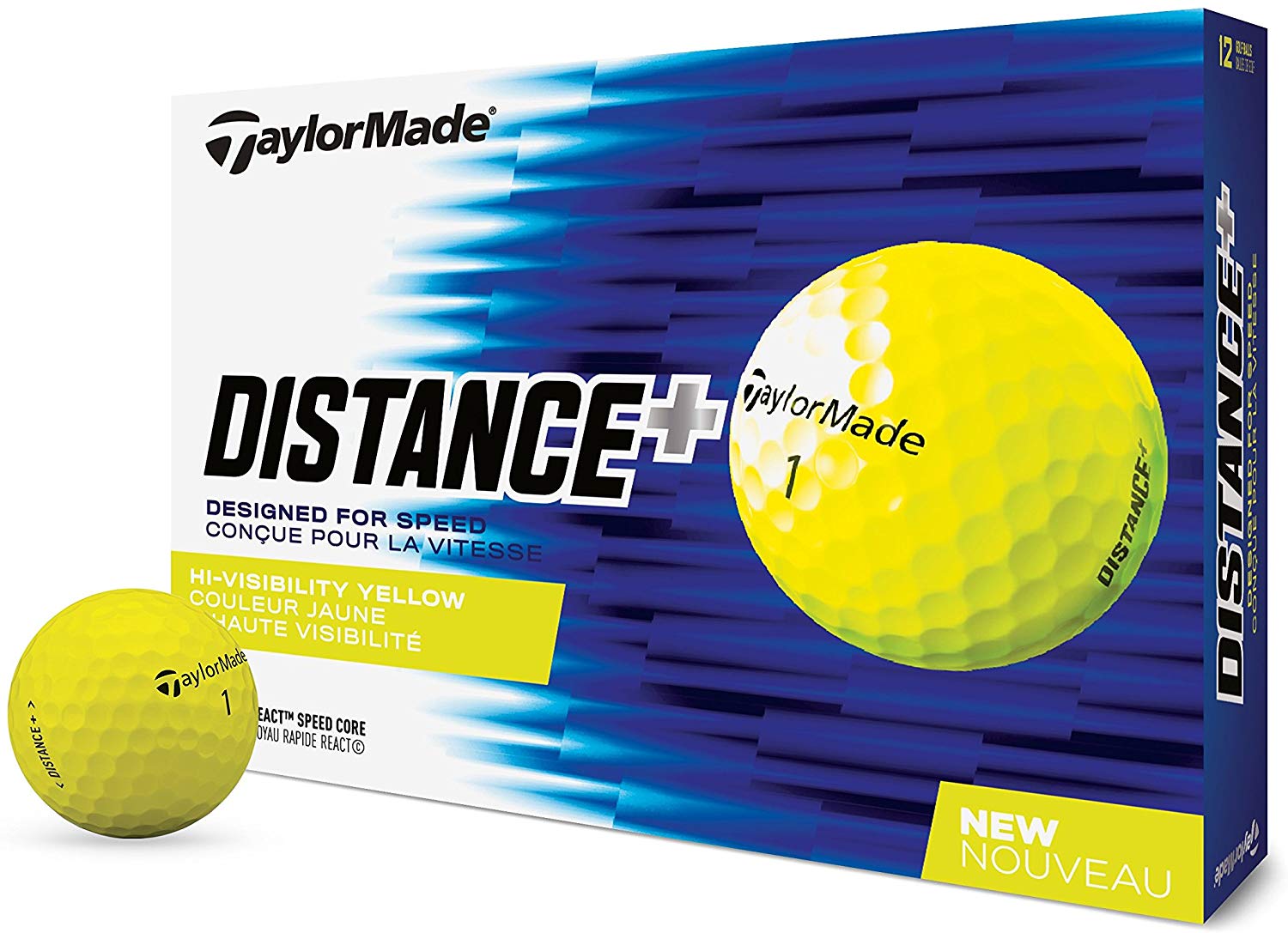 Distance+ from TaylorMade offers high-velocity performance for distance on all shots. Combining a REACT Speed Core and high-speed, low-drag aerodynamics, golfers will experience a golf ball designed for speed.
FAQs
I want my golf balls to be highly visible. Is the TaylorMade Distance Plus Golf Ball available in any other color apart from white?
Having a hard time spotting your golf balls is definitely a bummer. The TaylorMade Distance Plus Golf Ball is also available in yellow which according to general consensus is one of the highly visible colors.
What experience level would the TaylorMade Distance Plus Golf Ball be best suited for?
Since it is a 2-piece construction, it works best for beginners and intermediate players (high and mid handicap, respectively).
Is the TaylorMade Distance Plus Golf Ball a performance ball?
The TaylorMade Distance Plus Golf Ball is designed for players to get the maximum distance out of shots. Performance balls have more layers (3 to 4 layers) for greater control compared to 2-piece golf balls such as the TaylorMade Distance Plus Golf Ball.
Conclusion
The TaylorMade Distance Plus Golf Ball would be perfect for Rory and for any high and mid-handicap player (beginner and intermediate level, respectively). Even with slow swing speed, the golf ball will still yield excellent speed and straight shots, making Rory look like he's done it forever! Distance may not be everything but it definitely matters. And we are pretty sure that as long as Rory puts his heart to it, he will nail the rest of the skills that he needs to learn. But that is a story for another day and probably another golf ball for us to review.